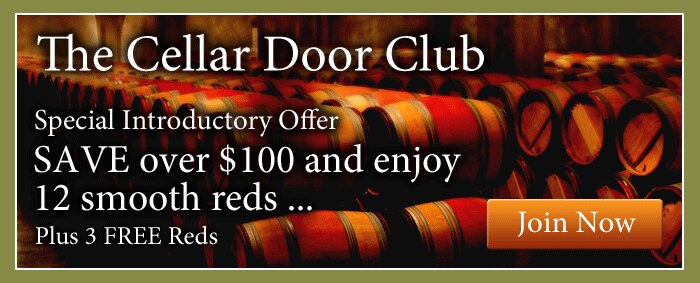 With the Cellar Door Club you'll receive a regular supply of superb (and often, exclusive) wines made by passionate winemakers on a small scale. You'll have new wines to try every three months, hand-selected by our expert team. That works out to just one good bottle a week - see benefits (and a very special introductory offer) below.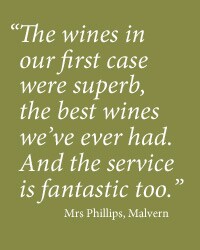 Exclusive Cellar Door Club benefits:
12 expertly selected wines reserved for you every 3 months
Save at least $50 on all Cellar Door Club cases
Preview of each case - with the freedom to change or tailor your selection, skip cases or alter delivery timing
No obligation - you can cancel anytime
FREE in-depth tasting notes, recipe matches and photos with every wine to help you get the most from each bottle
100% money-back guarantee - if you don't like a wine, we'll refund you in full, no questions asked.
Special introductory offer ...
As an extra-special welcome, your first case (worth well over $200) is just $119.88 and offers 12 flavour-packed reds - our most exciting recent discoveries from famous, 'big red' regions … plus 3 FREE rich reds!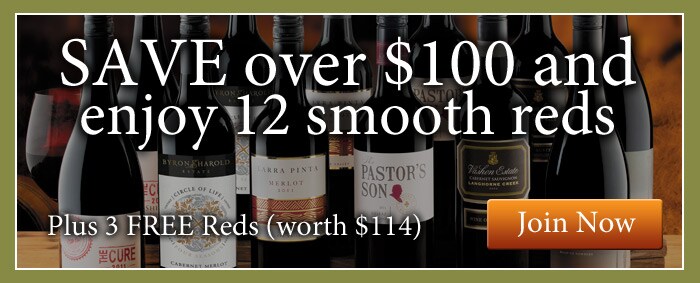 IMPORTANT: YOUR FUTURE CASES: I understand that every 12 weeks I will be notified of the next Experts Choice selection (price dependent on the case I have chosen) which I will automatically receive unless I request otherwise. Future Experts Choice Dozen deliveries (including reds-only and whites-only options) will be $169.99 plus delivery. The European Classics Club will be $179.99 plus delivery. The Big Reds Club will be $199.99 plus delivery. Connoisseur Series will be $249.99 plus delivery. I am under no commitment whatsoever and may cancel at any time. Furthermore, if I do not like a wine for any reason it will be collected and I will be refunded in full.